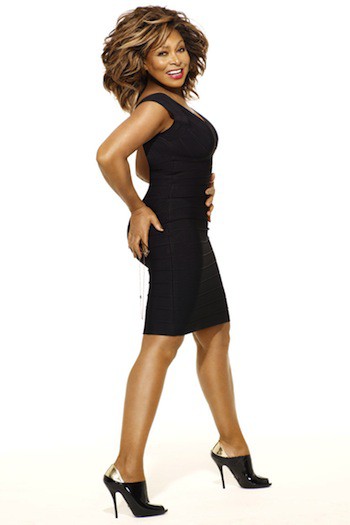 At TrueColorsRadio sings:
1.
Something Beautiful Remains
220
26
2.
When The Heartache Is Over
191
13
AVG
3.
I Don't Wanna Fight
182
17
AVG
4.
Private Dancer
176
19
5.
We Don't Need Another Hero
167
14
AVG
6.
Two People
164
18
7.
You Know Who (Is Doing You Know What)
160
8
Gritsouk
8.
What's Love Got To Do With It
156
17
9.
I Don't Wanna Lose You
151
8
10.
Foreign Affair
141
11
AVG
11.
Look Me In The Heart
139
9
12.
Way Of The World
121
9
13.
Let's Stay Together
121
9
14.
I Want You Near Me
113
7
Mik3
15.
The Best
110
9
Natali
16.
Something Beautiful Remains (Remix)
108
5
Gritsouk
17.
Typical Male
104
8
Mik3
18.
In Your Wildest Dreams
84
15
Gritsouk
19.
Paradise Is Here
82
9
Mik3
20.
It's Only Love
44
5
21.
Be Tender With Me Baby
42
4
22.
Help!
38
8
23.
Steamy Windows
29
4
Gritsouk
Original name
Anna Mae Bullock
Date of birth
26.11.1939
(83)
Place of birth
Nutbush, Tennessee
Total songs:
23
Likes:
2843
Dislikes:
252
Awards
Turner was listed on Rolling Stone's list "The Immortals — The Greatest Artists of All Time".
Turner is a Rock and Roll Hall of Fame inductee, and three of her recordings, "River Deep - Mountain High" (1999), "Proud Mary" (2003) and "What's Love Got To Do With It" (2012) are in the Grammy Hall of Fame.
Turner has won 8 Grammy Awards.

Tina Turner was born Anna Mae Bullock in Nutbush, an unincorporated area in Haywood County, Tennessee on November 26, 1939 to Zelma Priscilla and Floyd Richard Bullock at Poindexter Farm Hwy 180, where Floyd worked as an overseer of the sharecropping Poindexter farm. Tina Turner started out her music career in the mid-1950s as a featured singer with Ike Turner's Kings of Rhythm, first recording in 1958 under the name Little Ann with the song, "Box Top". Her introduction to the public as Tina Turner began in the early 1960s with Ike as a member of the Ike & Tina Turner Revue. Tina and Ike married in Tijuana in 1962. Success followed with a string of notable hits including "River Deep – Mountain High" (1966) and "Proud Mary" (1971).


Following her divorce from Ike Turner in 1976, she rebuilt her career by constantly performing, eventually launching another series of hits starting in 1983 with the single "Let's Stay Together" and the 1984 release of her fifth solo album Private Dancer. "What's Love Got to Do with It," the most popular single from the album, would later serve as the title of a biographical film about Turner that was adapted from her autobiography. In addition to her music career, Turner has also experienced success in movies, including a role in the 1975 rock musical, Tommy and a starring role in the 1985 Mel Gibson action flick, Mad Max Beyond Thunderdome, later appearing in a cameo role in the 1993 film, Last Action Hero.

In 1958, eighteen-year-old Tina became a mother for the first time, giving birth to her son Craig in August of that year. Craig was the offspring of Tina's and Kings of Rhythm saxophonist Raymond Hill. The news of her out-of-wedlock pregnancy and her performances with the Kings of Rhythm caused her mother Zelma to kick her out of her house. Following Hill's injury from a wrestling match with a member of the Kings of Rhythm in which he broke his ankle, Hill was forced to return to his hometown of Clarksdale and never returned back. Shortly after that, Tina moved into Ike Turner's house in East St. Louis. Within a couple of years, Tina was pregnant with Ike's child, and their son, Ronald, was born in October 1960. After marrying Turner in 1962, she became the stepmother of Ike's sons, Ike, Jr. (b. 1958) and Michael (b. 1959). Turner was pregnant again with Ike's child in 1968, but after discovering that her friend, Ikette member Ann Thomas, was also carrying Ike's baby, she quietly had her baby aborted.

Bryan Adams, who toured with her on the Private Dancer Tour, praised Turner's live performances, saying, "I never saw Tina walk through a performance, she always put on a great show, and was gracious and grateful to her audience." In 2002, Tennessee State Route 19 between Brownsville and Nutbush was named "Tina Turner Highway".
The note prepared by
Natali Chapliuk