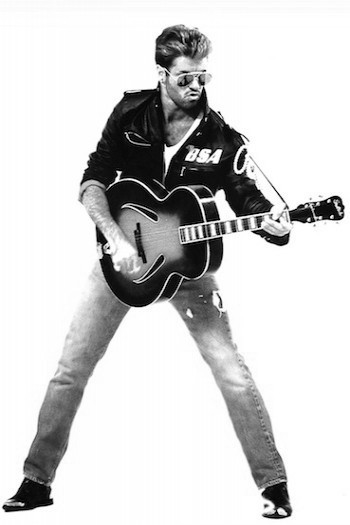 At TrueColorsRadio sings:
1.
Careless whisper
217
43
AVG
2.
Everything She Wants
145
27
AVG
3.
I Knew You Were Waiting (For Me)
139
23
Lapshin
4.
Miss Sarajevo
136
16
5.
Fast Love
135
20
Lapshin
6.
Amazing
127
16
Anna
7.
Last Christmas
125
18
AVG
8.
Father Figure
106
11
9.
Kissing A Fool
104
11
10.
Cowboys And Angels
94
15
11.
This Is Not Real Love
77
15
12.
Wake Me Up Before You Go Go
62
25
13.
As
56
14
DiKarenova
14.
A Moment With You
54
21
15.
Faith
42
10
DeeDee
Original name
Éî́ðãîñ Êèðèà́êîñ Ïàíàéî́òîó
Date of birth
25.06.1963
(53)
Place of birth
East Finchley, North London
Total songs:
15
Likes:
1619
Dislikes:
285
Awards
3 American Music Awards
3 BRIT Awards
2 Grammy Awards
4 MTV Video Music Awards
4 Ivor Novello Awards
He has sold over 100 million albums worldwide
10 albums reach the Billboard 200

Michael spent the majority of his childhood in Kingsbury, North West London, in the home his parents bought soon after his birth. While in his early teens, the family moved to Radlett, Hertfordshire. There Michael attended the Bushey Meads School in the neighbouring town of Bushey, where he met Andrew Ridgeley. The two had the same career ambition of being musicians. His involvement in the music business began with his working as a DJ, playing at clubs and local schools around Bushey, Stanmore and Watford. This was followed by the formation of a short-lived ska band called The Executive with Ridgeley.
The beginning of his solo career, during early 1987, was a duet with soul music icon Aretha Franklin. "I Knew You Were Waiting (For Me)" was a one-off project that helped Michael achieve an ambition by singing with one of his favourite artists. Michael and Aretha Franklin won a Grammy Award in 1988 for Best R&B Performance – Duo or Group with Vocal for the song.



During November 1994, after a long period of seclusion, George Michael appeared at the first MTV Europe Music Awards show, where he gave a touching performance of a brand-new song, "Jesus to a Child". The song was a melancholy tribute to his lover, Anselmo Feleppa, who had died in March 1993. The exact identity of the song's subject—and the nature of Michael's relationship with Feleppa—was shrouded in innuendo and speculation, as Michael had not confirmed he was homosexual and did not do so until 1998. The video for "Jesus to a Child" was a picture of images recalling loss, pain and suffering. Michael consistently dedicates the song to Feleppa before performing it live.
In a 2007 interview, Michael said that he had hidden the fact he was gay because of worries over what effect it might have on his mother. At the age of 19, Michael told Andrew Ridgeley and close friends that he was bisexual. Michael also told one of his two sisters, but he was advised by friends not to tell his parents about his sexuality.

Speaking about his time with Wham! in the 1980s, Michael said: "I used to sleep with women quite a lot in the Wham! days but never felt it could develop into a relationship because I knew that, emotionally, I was a gay man. I didn't want to commit to them but I was attracted to them. Then I became ashamed that I might be using them." In 2009, Michael said: "My depression at the end of Wham! was because I was beginning to realise I was gay, not bisexual."
On 26 February 2006, Michael was arrested for possession of Class C drugs, an incident that he described as "my own stupid fault, as usual." He was cautioned by the police and released. He was banned from driving for two years, and sentenced to community service.
On 5 December 2009, in an interview with The Guardian, Michael explained he had cut back on cannabis and now smokes only 'seven or eight' spliffs per day instead of the 25 he used to smoke.

The note prepared by
Darya Denisova