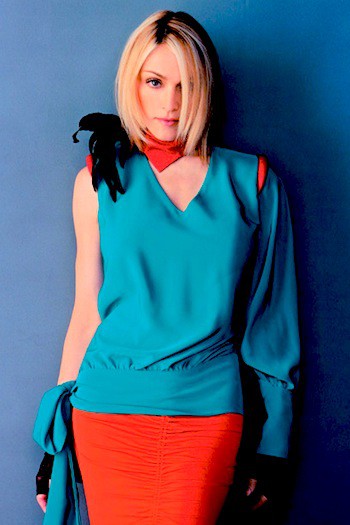 At TrueColorsRadio sings:
1.
Love Tried to Welcome Me
111
41
2.
La Isla Bonita
86
28
3.
Take A Bow
74
22
4.
Material Girl
68
15
5.
Rain
65
20
6.
Holiday
63
22
7.
Papa Don't Preach
58
22
8.
Cherish
55
12
9.
True Blue
53
17
10.
Like A Virgin
46
23
11.
Open Your Heart
29
29
Original name
Madonna Louise Ciccone
Date of birth
16.08.1958
(64)
Place of birth
Bay City, Michigan, U.S.
Total songs:
11
Likes:
708
Dislikes:
251
Awards
The American Moviegoers Awards Best actress Evita (1996).
American Music Awards 3 awards from 17 nominations.
More than 30 awards Billboard Music Awards.
Brit Awards 2 from 12 nominations.
Grammy Awards 7 awards from 28 nominations.
MTV Europe Music Awards 4 awards from 19 nominations.
People's Choice Awards - for Favorite Female Musical Performer.
Rock and Roll Hall of Fame, VH1 Fashion Awards and other.

Her father, Silvio Anthony Ciccone, is a first-generation Italian American (with roots in Pacentro, Italy), while her mother, Madonna Louise (nee Fortin), was of French Canadian descent. Her father worked as a design engineer for Chrysler and General Motors. As Madonna had the same name as her mother, family members called her "Little Nonni". Madonna was raised in the Roman Catholic faith. Upon receiving confirmation in 1966, she adopted Veronica as an additional confirmation name. She was raised in the Detroit suburbs of Pontiac and Avon Township (now part of Rochester Hills). Her mother died of breast cancer at the age of 30, in 1963. Months before her mother's death, Madonna noticed changes in her behavior and personality, although she did not understand the reason. Mrs. Ciccone, at a loss to explain her medical condition, would often begin to cry when questioned by Madonna. Madonna later acknowledged that she had not grasped the concept of her mother dying.

In 1978, she dropped out of college and relocated to New York City. She had little money and worked as a waitress at Dunkin' Donuts and with modern dance troupes. Madonna said of her move to New York, "It was the first time I'd ever taken a plane, the first time I'd ever gotten a taxi cab. I came here with $35 in my pocket. It was the bravest thing I'd ever done." She started to work as a backup dancer for other established artists. During a late night, Madonna was returning from a rehearsal, when she was dragged up an alleyway by a pair of men at knifepoint and forced to perform fellatio. Madonna characterized the attack as rape; she later commented that "the episode was a taste of my weakness, it showed me that I still could not save myself in spite of all the strong-girl show. I could never forget it." While performing as a dancer for the French disco artist Patrick Hernandez on his 1979 world tour, Madonna became romantically involved with musician Dan Gilroy. Together, they formed her first rock band, the Breakfast Club, for which Madonna sang and played drums and guitar. In 1980 she left Breakfast Club and, with her former boyfriend Stephen Bray as drummer, formed the band Emmy. Their music impressed DJ and record producer Mark Kamins who arranged a meeting between Madonna and Sire Records founder Seymour Stein.


Madonna's music has been the subject of much analysis and scrutiny by critics. Robert M. Grant, author of Contemporary Strategy Analysis (2005), commented that what has brought Madonna success is "certainly not outstanding natural talent. As a vocalist, musician, dancer, songwriter, or actress, Madonna's talents seem modest." He asserts Madonna's success is in relying on the talents of others, and that her personal relationships have served as cornerstones to the numerous reinventions in the longevity of her career. Madonna's approach was far from the music industry wisdom of "Find a winning formula and stick to it." Her musical career has been a continuous experimentation with new musical ideas and new images and a constant quest for new heights of fame and acclaim.

Madonna has sold more than 300 million records worldwide and is recognized as the best-selling female recording artist of all time by Guinness World Records. Time considered her to be one of the "25 Most Powerful Women of the Past Century" for being an influential figure in contemporary music. Madonna is the best-selling female rock artist of the 20th century and the second best selling female artist in the United States, with 64.5 million certified albums. Considered by Forbes and other publications as a cultural icon, She is often referred by the international press as the "Queen of Pop". In 2008, Billboard ranked her at number two, behind only The Beatles, on the Billboard Hot 100 All-Time Top Artists, making her the most successful solo artist in the history of the chart. She was also inducted into the Rock and Roll Hall of Fame in the same year. In 2012, she was crowned the "Greatest Woman In Music" by VH1. As of 2013, some sources report that Madonna's net worth has crossed over one billion dollars.
The note prepared by
Alexandre Gritsouk