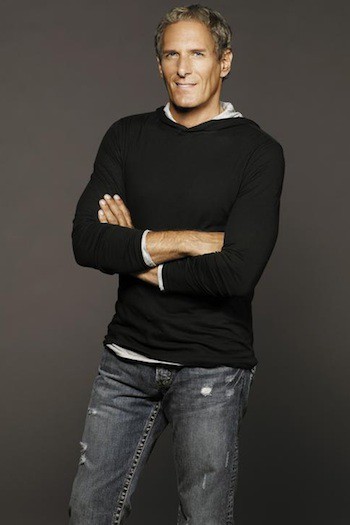 At TrueColorsRadio sings:
1.
How Am I Supposed
121
8
DeeDee
2.
Soul Provider
104
12
3.
When A Man Loves A Woman
82
5
Original name
Михаил Болотин
Date of birth
26.02.1953
(69)
Place of birth
New Haven, Connecticut
Total songs:
3
Likes:
307
Dislikes:
25
Awards
2 Grammy Awards
2 Amercan Music Awards
National Songwiter's Hall of Fame
5 Million Performance Song Award
Charity Lewis Hine Award
New York Music Award

Bolton was born Michael Bolotin, the son of Helen (née Gubin) and George Bolotin. He has a brother, Orrin, and a sister, Sandra, both older. His family was Jewish, and all of his grandparents had been immigrants from Russia. His parents were divorced when he was very young and his father died when Bolton was 13 years old.

Bolton began recording in 1975. This first album was self-titled using his original surname, Bolotin. Early in his musical career, he focused on hard rock. His band, Blackjack, once toured with heavy metal singer Ozzy Osbourne. Michael gained his first major hit as a songwriter, co-writing "How Am I Supposed to Live Without You" for Laura Branigan.

As a singer, he has performed with other artists such as: Lucia Aliberti, Patti LaBelle, José Carreras, Tony Cetinski, Ray Charles, Céline Dion, Plácido Domingo, Renée Fleming, Wynonna Judd, BB King, The Lonely Island, Luciano Pavarotti, Percy Sledge, and Zucchero.

For Over the Rainbow, an album which was recorded in five days, Bolton recorded the song "New York, New York" . This was for an episode of the TV series, Challenge Anneka. The proceeds from the album went to children's hospices across the UK.


In 2011, Bolton was featured as a guest vocalist in The Lonely Island's song "Jack Sparrow" on their Turtleneck & Chain album. His performance with the notorious comedic hip-hop trio focused on his (intentionally) off-topic chorus and miscommunication with the group, and the video featured him dressed in costumes as Jack Sparrow from Pirates of the Caribbean, Forrest Gump, Erin Brockovich, and Tony Montana from Scarface.

On May 9, 2000, a US Court of Appeals affirmed a jury's 1994 decision that Bolton's 1991 pop hit, "Love Is a Wonderful Thing," infringed on the copyright of the 1964 Isley Brothers song of the same name, and let stand the jury's award of $5.4 million against the singer, his co-author, Andrew Goldmark, and their record company, Sony Music Entertainment. This was the biggest payout in musical copyright infringement to date.

Bolton was married to Maureen McGuire, but they divorced. They are the parents of three adult daughters: Isa, Holly, and Taryn.
Bolton was introduced to actress Nicollette Sheridan in 1992 by adult contemporary/jazz saxophonist Kenny G. Bolton and Sheridan dated until 1995, stopped dating, then reunited in 2005 and became engaged in March 2006; however, it was confirmed in August 2008 that they had broken off their engagement. Bolton also dated Sheridan's former Desperate Housewives co-star Teri Hatcher in the early 1990s. Hatcher featured in the music video for Missing You Now, one of the songs from Bolton's Time, Love & Tenderness.


The note prepared by
Darya Denisova