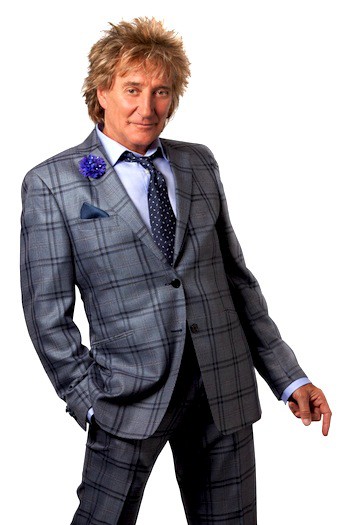 At TrueColorsRadio sings:
1.
My Heart Can't Tell You No
204
12
2.
Da Ya Think I'm Sexy
200
11
3.
Downtown Train
190
5
4.
Rhythm Of My Heart
176
2
AVG
5.
How Long
172
8
6.
Have I Told You Lately
166
1
7.
I Don't Want To Talk About It
164
4
8.
Have You Ever Seen The Rain
163
17
AVG
9.
Windy Town
158
10
10.
Forever Young
150
4
AVG
11.
Broken Arrow
149
2
12.
People Get Ready
148
3
Lapshin
13.
Love Touch
143
2
AVG
14.
Every Beat Of My Heart
142
6
AVG
15.
Tonight's The Night (Gonna Be Alright)
127
4
16.
As Time Goes By (duet With Queen Latifah)
123
9
17.
Last Summer
117
4
Shipiloff
18.
First Cut Is The Deepest
85
4
Original name
Roderick David
Date of birth
10.01.1945
(78)
Place of birth
Highgate, North London, England
Total songs:
18
Likes:
2777
Dislikes:
108
Awards
Brit Award for Outstanding Contribution to Music, 1993.
Rock and Roll Hall of Fame, 1994 - as a solo artist; 2012 - as a member of Faces.
Diamond Award from the World Music Awards (>100 million records sold worldwide, 2001).
Legend Award from the World Music Awards.
Grammy Award for Best Traditional Pop Vocal Album, 2005
CBE in 2007 New Year's Honours.
ASCAP Founders Award in 2011.

Roderick was the youngest of the five children of Robert Stewart and Elsie Gilbart. His father was Scottish and had been a master builder in Leith, Edinburgh, while Elsie was English and had grown up in Upper Holloway in North London. The couple had two sons and two daughters while living in Scotland, then they moved to Highgate. Stewart was born at home during World War II.

Stewart left school at age 15 and worked briefly as a silk screen printer. Spurred on by his father, his ambition was to become a professional footballer. In summer 1960, he went for trials at Brentford F.C., a Third Division club at the time. However, contrary to longstanding popular belief, Stewart states in his 2012 autobiography that he was never signed to the club and that the club never called him back after his trials. In any case, regarding possible career options, Stewart concluded, "Well, a musician's life is a lot easier and I can also get drunk and make music, and I can't do that and play football. I plumped for music ... They're the only two things I can do actually: play football and sing."


Stewart worked in the family shop and as a newspaper delivery boy, then briefly as a labourer for Highgate Cemetery. He worked in a North Finchley funeral parlour and as a fence erector and sign writer. In 1961 he went to Denmark Street with The Raiders and got a singing audition with well-known record producer Joe Meek, but Meek stopped the session with a rude sound. Stewart began listening to British and American topical folk artists such as Ewan MacColl, Alex Campbell, Woody Guthrie, Ramblin' Jack Elliot, and especially Derroll Adams and the debut album of Bob Dylan.

In May 2000, Stewart was diagnosed with thyroid cancer, for which he underwent surgery in the same month. It had been previously reported he suffered from a benign vocal cord nodule. Besides being a major health scare, the resulting surgery also threatened his famous voice, and he had to re-learn how to sing. Since then he has been active in raising funds for The City of Hope Foundation charity to find cures for all forms of cancer, especially those affecting children.

A keen car enthusiast, Stewart owns one of the 400 Ferrari Enzos. In 1982, Stewart was car-jacked on Los Angeles' Sunset Boulevard, while he was parking his $50,000 Porsche. The car was subsequently recovered.
Stewart was estimated to have a fortune of £115 million in the Sunday Times Rich List of 2011, making him one of the 20 richest people in the British music industry.
The note prepared by
Alexandre Gritsouk